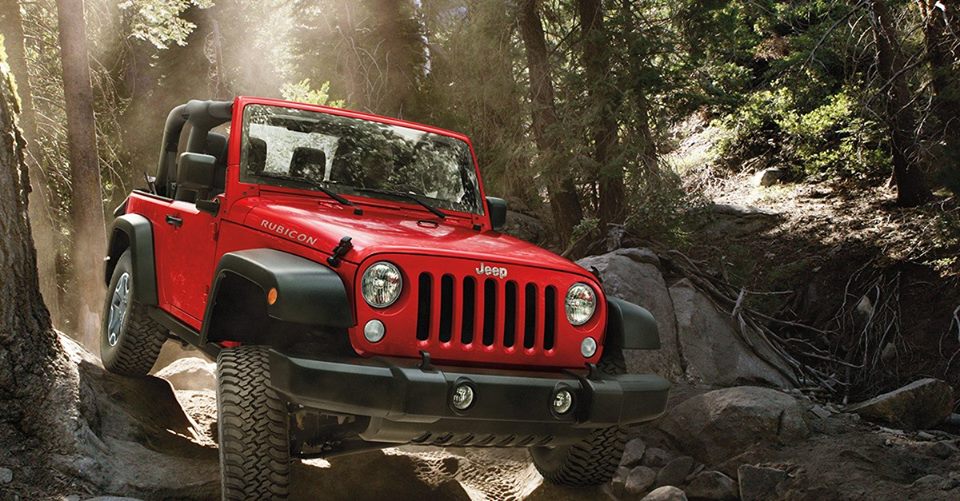 One of the most popular car manufacturers out there today is Jeep, and for good reason. Jeeps are sturdy, reliable, versatile vehicles that can stand up to all sorts of terrain. A lot of our customers enjoy browsing our selection of Jeeps, both new and used, and appreciate the versatility.
Jeep's Classic Design
It doesn't matter if you're looking at the old-school Wrangler, the sophisticated Patriot, or any of the other Jeep models. Each has a classic and unmistakable design – a rugged yet classy look that's sure to get you noticed.
All Jeep models are easy to drive, with 4x4 capabilities that make driving in any type of weather a whole lot easier. Snow? No problem. Rain? You're probably going to want to hit the car wash after you go off-roading in the mud, but you're going to have a whole lot of fun before it gets that far.
And that's just it. You can take your Jeep to the countryside or you can drive it through a big city. They're easy to maneuver in all environments, making it a practical vehicle to own for both work and play
Embracing the Jeep Lifestyle
Those who buy Jeeps aren't just buying cars. They're uncovering and entirely new lifestyle. At its most simplistic, you may find yourself surprised to see people waving as you drive by – but at closer look, you'll realize it's not just a random person waving, but another Jeep owner.
The Jeep has been on the market since the 1940's, promising drivers freedom and adventure. The tech-savvy Jeep owner will appreciate the line of apps created specifically for buyers, especially the MOPAR Companion for emergency procedures and standard maintenance schedules.
As an adventurer and outdoor enthusiast, you'll definitely want to keep your eyes peeled for the local Jeep Jamboree USA. Held annually, the Jamboree travels to almost 30 locations throughout the country, offering owners the opportunity to participate in a weekend-long, family-friendly, off-highway adventure.
Have you always dreamed of owning a Jeep? Now's the time to start looking at the new 2015 models, as well as the leftover 2013 and 2014 models. We also have a large inventory of pre-owned Jeeps for you to choose from. Contact us today and we'll help you find the perfect Jeep for your lifestyle.