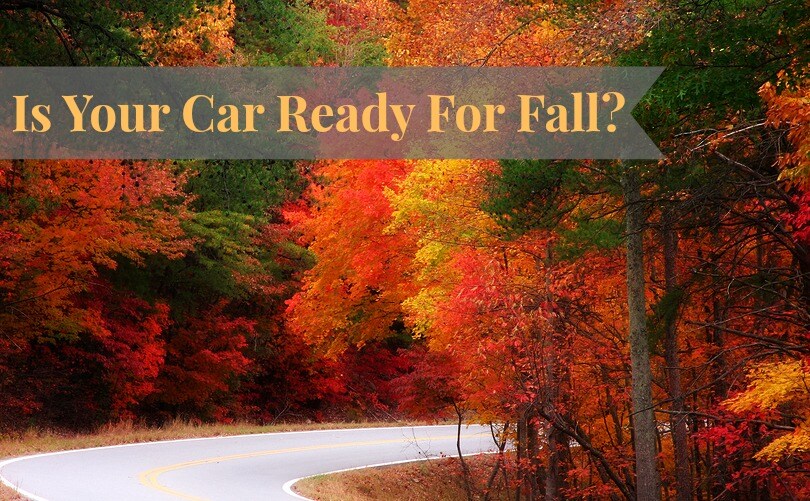 The month of October was Fall Car Care Month, a time for people to begin thinking about the condition of their vehicles and how prepared they are to handle the harsh winter weather. As we roll into the month November, the temperatures are getting colder and the days are getting shorter. Being safe on the road is more important than ever as you don't want to suffer a breakdown in subzero temperatures. Below are tips for fall car care that every vehicle deserves. Whether you have them done on your own or by a professional, make sure you don't overlook their importance!
Heating, Wipers and Lights
Make sure that all heaters, defrosters and wipers work properly. Wiper blades should be replaced every six months, so if you're overdue, now is the time to purchase a new set. You may want to consider winter wiper blades and fill the car with cold-weather washer fluid to help with the lower temperatures and ice. Also check the interior and exterior lights and make sure headlights are pointed in the right direction.
Tires and Brakes
If you live in an area where snow and ice are a problem, or you'll be traveling over the winter season, your tires need to be able to handle the harsh conditions. Check the tire tread depth and tire pressure on all tires, including your spare. If you drive a lot over the winter, you may want to opt for special tires that grip slick roads. Now is the time to check your brakes as well.
Gas, Oil and Filters
Newer cars don't need their oil changed as much, but it's crucial that you are giving your vehicle oil and filter changes at the appropriate intervals. Dirty oil is never good, especially in the winter. When having your oil changed, also make sure that the fuel, air and transmission filters are checked. Keep your tank at least halfway full to prevent moisture from forming in the gas line sand freezing.
Charging, Cooling and Exhaust System Checks
The cold weather is harsh on batteries, so do a battery check to determine its strength. Clean, flush and put new antifreeze in the system every two years. If you haven't done this in awhile, contact your local dealership to set an appointment. The exhaust system should also be checked for carbon monoxide leaks, as the risk of poisoning goes up in the winter since people drive with the windows rolled up.
Stock the Car
When everything is complete, finish off fall car care by stocking up on the essentials: an ice scraper, snow brush and emergency kit. The kit should include jumper cables, a flashlight, blankets, extra clothes, bottled water, a first aid kit and non-perishable food items. It doesn't matter if you travel a little or a lot - being stranded on the side of the road in cold temperatures is not fun. Pack smart and it will turn a hazardous situation into a much safer one.