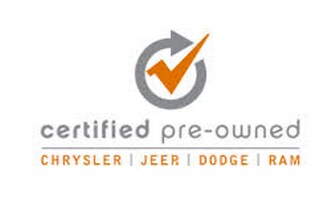 A certified pre-owned vehicle or CPO is a used car that is certified by the automaker and has undergone rigorous safety and performance inspections. The car is typically less than 5 years old and under 75,000 miles, so it's almost like you're getting a new car. Also, CPO vehicles come with attractive offers, such as extended warranties and lower financing.
So, what exactly are CPO vehicles tested on?
While criteria does vary based on the automaker, below are the most common factors that dealerships look for before giving a vehicle a certified rating.
Qualification Standards: At the very least, the car should have under 75,000 miles and be five model years or newer. It should have a clean title and no frame damage.
Ownership Materials: The car should include all necessary documents, including the Warranty Manual, Owner's Manual, Operational Key, CARFAX report and Certified Pre-Owned Consumer Warranty Booklet.
Mechanical Standards: This is where the inspection process gets involved. The car is evaluated in its entirety. The points include: underhood checks, operational checks, steering performance, equipment operation, powertrain performance, braking performance and vehicle comfort.
Maintenance Standards: During maintenance checks, the oil is changed, the filters are changed and all fluids are topped off. Additional things that are checked include coolants, brakes, tire pressure, steering components, belts and engine hoses.
Appearance Standards: CPO cars are in excellent condition, inside and out. Appearance standards include bumpers, door panels, seating, luggage compartment, wheel covers and truck beds.
Detail Standards: Of course, the details matter. CPO cars receive touch ups, a cleaning of all door jambs and an exterior wash and wax. Tar, bugs and road oil is also removed from the vehicle.
At Royal Chrysler, we have a 125-point inspection process for our certified pre-owned vehicles. We take each point seriously and ensure that the car is in superior condition, otherwise we fix the problem. We want our customers to walk off our lot feeling satisfied and having the peace of mind that their new car purchase will offer comfort, style and most importantly, safety and performance.