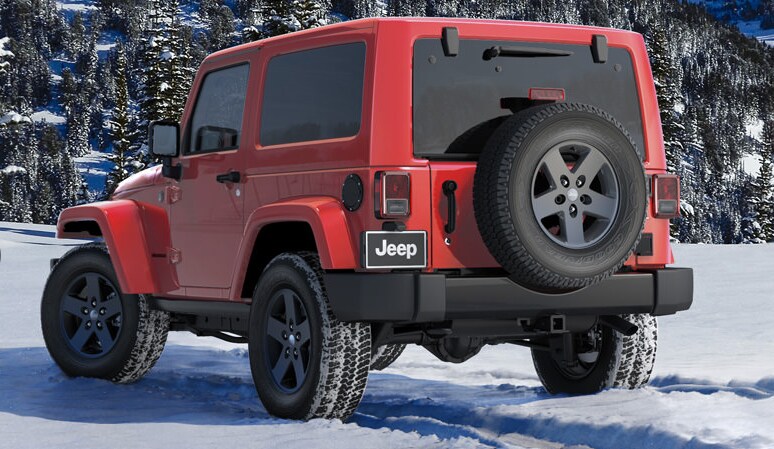 If you live in a snow-riddled area, you know how important it is to have a car that is safe for driving when the roads are covered with snow and ice. Those in areas where snow is the norm know how important it is to be able to get to and from work while at the same time staying safe around other drivers. Or maybe you just love heading towards the mountains for a day in the snow. Regardless, some vehicles are rated better for use in the snow than others.
Jeep Wrangler Polar
The Jeep Wrangler has built a name for itself as a spectacular off-roading vehicle and it is easy to modify for winter driving. Swap your soft top out for a hard top, upgrade to snow tires, and make sure your grille guard is in good shape (you should have one for all seasons, regardless). Make sure your 4wd is in good, working order and throw some chains in the back just in case you get stuck in really bad weather.
Jeep Grand Cherokee
The Jeep Grand Cherokee is often considered the more sophisticated version of the Jeep Wrangler. While it's not designed for trail running, the four-wheel drive has a number of special features that make it great for snow driving. The most notable is the ability to raise the height of the vehicle to adjust to different road surfaces. The Grand Cherokee also features the ability to adjust your traction control.
Dodge Charger
The Dodge Charger may be a sedan, but it's a sedan that packs a lot of punch. The Hemi engine and all-wheel drive makes this car a realistic, drivable option when bad weather hits. Many people favor the 2012 model for winter weather driving.
Chrysler 300
The Chrysler 300 is one of the roomiest sedans out there on the market, but it is its 4WD capabilities that make it good for driving in snow and ice. It's important to remember that 4WD helps with traction, making it easier for your car to start moving and keep moving; but nothing can really help you with better breaking or stopping on icy roads. Caution is always crucial.
Remember your basic winter safety driving rules while traveling in bad weather. Move slowly, allow for extra travel time, avoid the worst parts of the storm, and carry a car safety kit at all times.