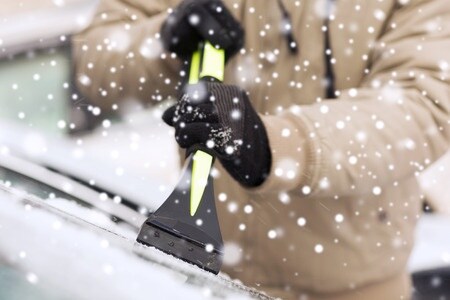 Winter is perhaps one of the most dangerous times of the year to be out in your vehicle. While accidents and mechanical breakdowns can happen at any time, the frigid cold temperatures and possibility for reduced visibility in a storm can exacerbate the seriousness of any winter situation. This is why you should keep an emergency kit in your car – especially in the winter.
Personal Safety
Your car care kit needs to contain items for your personal safety. Have at least a few bottles of water in your kit – the smaller the better, as smaller bottles are easier to thaw out in the heat of your vehicle. While you can't keep perishable foods in the car, you should have some energy bars, dried trail mixes, and other high-calorie foods in your car. Your best bet is to choose foods and protein bars you would eat regularly. That way you can remove them for use and replace them with fresher items every month or so.
You'll definitely want to make sure you have some winter gear for keeping warm in the car as well. An old winter jacket, a sleeping bag, gloves, hats, and scarves all work. Plus, they add weight to the trunk of your car, which is great in winter weather.
Emergency Signals
If you do have a problem, how will you signal for help? We're going to assume your vehicle's electrical system isn't working, so you can't put on your flashers. You can pick up some flashlights for your personal use in the car as well as an LED emergency beacon for use to signal to the road at any camping supply store (even places like WalMart). Make sure you have extra batteries on hand as well.
You should also have an emergency flag to hang outside your car, preferably on your antennae where it won't be as quickly covered by snow in a storm.
Other Safety Items
Anything else you might need to get your car started or to survive a night in the cold should go into your kit. Include an ice scraper so you can try to keep at least one window clear. A first aid kit needs to be included in case anyone gets hurt during an accident or while trying to get the car moving again. A small fire extinguisher, sand or kitty litter to create traction, antifreeze for your gas line, and a plastic whistle to make noise are all great additions to a winter car emergency kit.
Finally, make sure you have a working cell phone. Yes, there are a handful of people who don't carry them but it's easy to get a small used flip-phone and keep the battery charged. Most phones don't need to be activated with a service for use with 9-1-1 emergency systems.